An early start on Saturday greeted my and my Bro with very wet weather and a horrible outlook.
It rained all the way to the trail centre, but it didn't dampen our spirits!
Once we got there we did a quick setup and bolt check before we set off.
The 1st climbs on the North route were slippy but relatively gentle climbs, kept in the granny ring and slowly powered to the top.
Once at the top, it was a fairly quick descent with one stop to lower the saddle. The roots and amount of water made the trail very loose and greasy... you had to be ready for anything, parts of it were like riding down a stream!
The final decent was great fun, both Andy and me getting a bit of air over the jumps. I just wish I'd had my Contour HD camera mounts so I could record it all!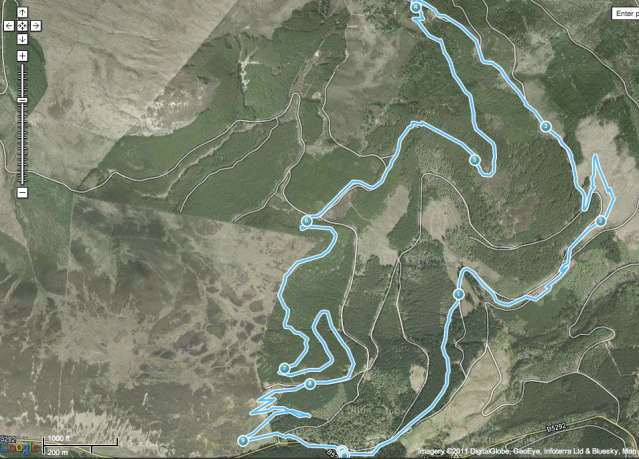 We had a quick break at the car to refuel and rest.... the car boot made a good shelter from the rain!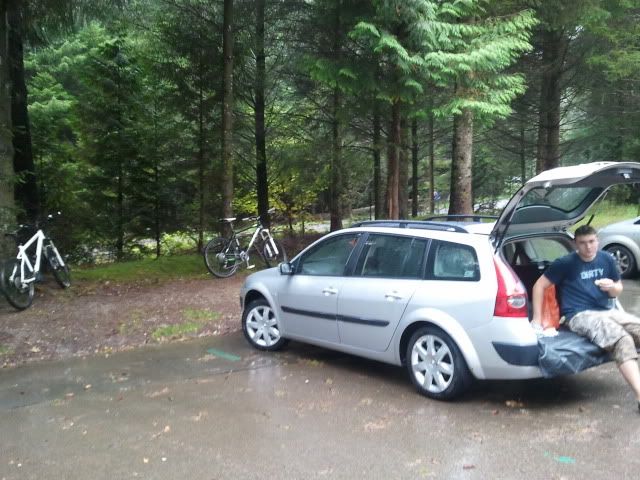 We were cold an wet when starting out on the South loop, but fortunately there was a break in the weather and we actually saw some blue skies!
Again the climb was a slow grind, but once at the top the views were excellent!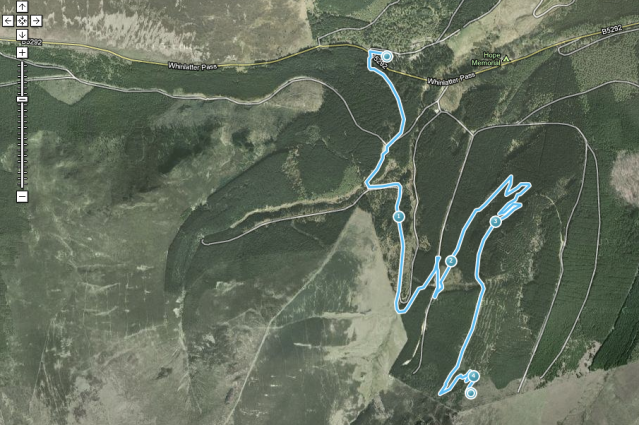 Then the final descent was again wet and slippy but loads of fun. We'd dried off by the time we'd got to the top of the trail, but on the way down there were so many deep puddles and muddy holes that we were soaked again by the time we got to the bottom!
Cheers Andy for driving, was a great day!