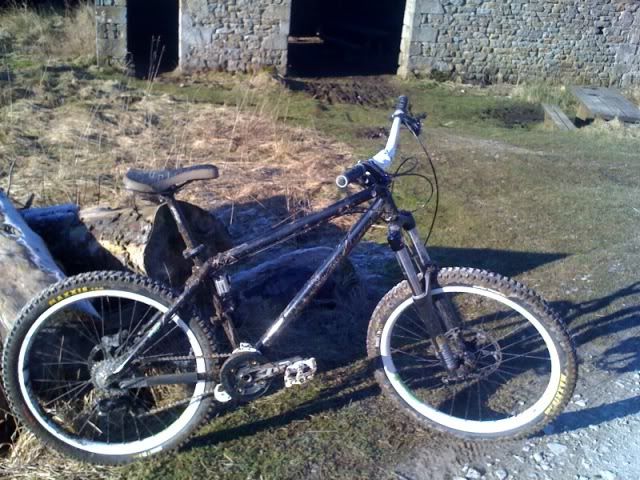 I woke up this morning to a street full of snow and I was utterly utterly pissed off!
I'd originally planned to ride Llandegla in North Wales, but the sudden snowfall rendered the trails there unrideable :(
So after a lot of umming and aaarrring I phoned my brother in law to check the conditions around longridge/clithero..... NO SNOW!!!
It took me around 30 mins to find the start of the trails. I'd totally forgotten where to go and I was riding blind until I noticed the signs! Doh!
Anyways, the trail conditions were great considering the time of year and the snowfall we've had. All of the volounteer sections were immaculate, great to ride on!
The highest point was rather muddy and claggy so I ended up walking the last part of the climb :(
From then on it was plain sailing.. some great trails and some great views :)
I've uploaded 6 vids to youtube too!