The NS Surge..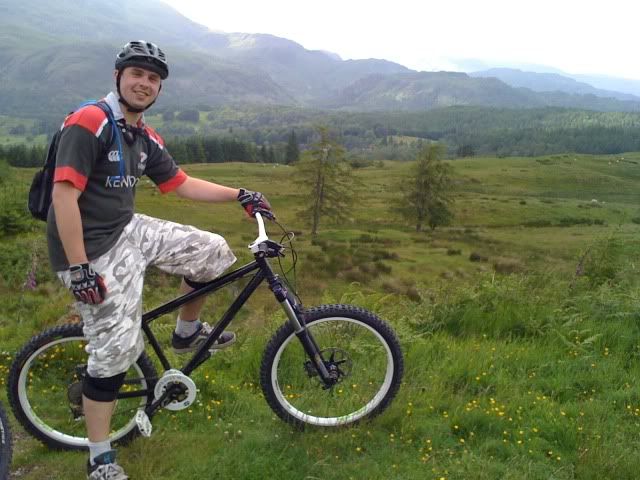 This is my baby, my own little creation that I've nurtured into life...... and then thrown off everything and anything I could!
I built her while I was at Uni - with too much work and nothing else to do, I started to build the NS as a project to keep me occupied and to stop me twiddling my fingers.
The idea was simple.... A hard as nails hardtail, that will enjoy any sort of riding that is on offer... I think I succeeded!
The spec includes Shimano Saint brakes, cranks, rear derailleur and shifter - Saint being one of the best hardcore bike components out there.
An E13 bash protects the lovely Saint chain rings - thins took a bit of modification to fit but its well worth it!
The wheels, stem, bars and seatpost are all made by Spank... a brand that seems to be coming more into the limelight with tough products for downhill and dirt jumping.
The forks are Rockshox Domain 319 160mm... they are bloody amazing. They can take the hits, yet are supple enough to take the bike on long rides without being too stiff.
To get the think moving I use a set of Gusset Slim Jim Sealed Pedals... they're wide, low profile and bloody grippy - what more could you want?!
The Giant Defy 3...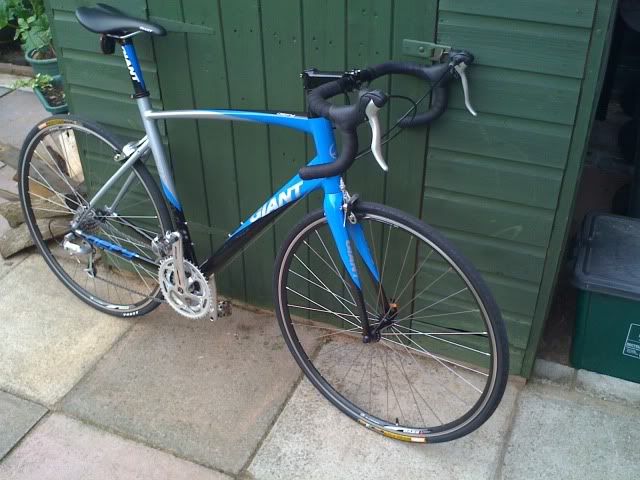 This is a bike I know nothing about... its my little step over into the darkside.
All I know is that its light, fast and keeps me fit!
I ride this during the week, usually after work... just to keep my fitness up for when I ride the mountain bike.
I shall update with the progress of the On-One and Muddyfox soon......
TTFN!